Welcome to
CosmicSurfer's World
- This is Me!
---
---
1950

Born on the 4th of July.
1979

My daughter, Tamara, was born on July 6.

1981

My son, David, was born on May 27
.
---
Love & Romance
Family
Reading
Movies
Fine Food
Traveling
Exploring
Creating
Dreaming
---
"Lin & Lan Trading Limited Partnership" is a company located in Bangkok, Thailand. It has a division that sells USA designed, China made toys (BENDOS, by Kid Galaxy, Inc.) to retail stores in Thailand. It also acts as the Asian Trading office of Mai Thai Trading.
"Mai Thai Trading, Inc." is an Independent Trading & Consulatant with a Trading office in Bangkok, Thailand. Currently, Mai Thai imports Phuket Patio Umbrellas from Thailand and Thai designed, China (Hong Kong) manufactured, Guys & Dolls Magnets.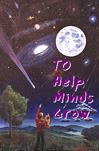 Currently Closed to the Public Sorry.

"To Help Minds Grow is committed to providing their customers, of all ages,
with the largest, most exciting and eclectic selection of educational games,
puzzles, gifts, science experiments, books, toys, hobbies, telescopes,
ant farms, rockets, models, robots, teacher's tools, construction toys, and
electronic learning aids,...etc., all at the best prices on the net."

---

Electronic mail address
Allan@CosmicSurfer.com

Back to Contents

---

This is a 'Very Cool" site that belongs to Martin Heitshu , an artist friend of mine. I think I'm his #1 fan.
Still the best search engine on the Web... In my humble opinion.
Man cannot live by bread alone... So click here and "Feed your Head!"
Hot, Humid, Exciting, Romantic, very Exotic... The women are the Most beautiful in the World, and the food is Great. Need I say more?
If there is a paradise in North America, this is it.
They close off downtown, put up about 10 stages on the streets, the LARGEST in North America. Pure Fun and Live Music... Need I say more. (Oh Ya... The blues band I used to manage, "Charlie Harper & the Rhythm Rockers" played 4 consecutive years... Montreal's Best according to the Festival program. [Proud I am.] )
Quebec's last hope. Freedom of Choice and Equality of Rights. It's not too much to ask from a so-called democracy. (I was the first Vice-President of the Executive Committee.)
The English community of Montreal's supposed voice. A bunch of "appeasers" if you want my opinion. But there is no other large English language print media left... So take a look and have a laugh, or a cry, about the way 'Human Rights' are trampled on in Quebec and Canada (even the U.N. thinks so!)
And now for something completely different.

---

Please send me mail telling me what you think about this page and how I might improve it.

---

Copyright 1998 - BeBop & Rock Productions.
Last revised: October 21, 2002.